The 81st Annual Superior Plumbing North Georgia State Fair will take place Thursday, Sept. 19 through Sunday, Sept. 29, at Jim R. Miller Park in Marietta. Attracting nearly 300,000 people from throughout metro Atlanta, North Georgia and surrounding states, the Superior Plumbing North Georgia State Fair is the largest fair in metro Atlanta and the second largest in Georgia. Once again, exciting concerts are scheduled for The Georgia Lottery Concert Series. Scheduled entertainers who will perform in the covered arena include:
Phillips, Craig and Dean on Friday, Sept. 20

Lauren Alaina on Saturday, Sept. 21

Lee Brice on Wednesday, Sept. 25

Loretta Lynn on Thursday, Sept. 26

Colt Ford on Friday, Sept. 27

Jerrod Niemann on Saturday, Sept. 28
All concerts begin at 8 p.m. and admission is free with your fair admission.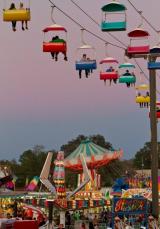 New for 2013 is the Georgia Mountain Lift, the longest lift in Georgia, spanning more than 2,000 feet. Patrons can ride from one end of the fairgrounds to the other as more than 130 cars take you above all the action of the fair and the James H. Drew Carnival Midway. New Live shows that are free with paid admission include Sea Lion Splash!, The Tiger Encounter with Teen Tiger Mom, Felicia Frisco and the Rowdy Rooster Puppet Show. All-time favorite shows and attractions returning again this year include Horses, Horses, Horses!, Brian Ruth "Master of the Chainsaw" and Wit Carson's Petting Zoo.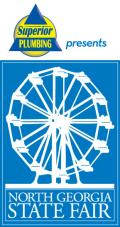 Advance tickets can be purchased for $5.00 for adults, and $11.00 for a book of 21 ride tickets – nearly 50 percent off. There is a $1.00 fee for postage and handling. Advance tickets are on sale at www.northgeorgiastatefair.com. Regular tickets can be purchased at the gate at $7.00 for adults, with children 10 and under free. Ride tickets are $1.25 each, $20.00 for 21 tickets, $50.00 for 55 tickets and 120 tickets for $100. Parking is $3.00. Discount tickets are available at all metro-Atlanta Walgreens stores through Sept. 20. Discount tickets are $3.50 for adult admission and $11 for 21 ride tickets. Specials during the fair include 'Unlimited Ride Specials' – $15 pay one price ride special on Monday, Sept. 23; $18 pay one price ride special on Thursday, Sept. 19 (opening day), Tuesday, Sept. 24 and Wednesday, Sept. 25; $25 pay one price ride special on Saturdays, Sept. 21 and 28 from 11 a.m. – 3 p.m. (good till close). For more information, visit www.northgeorgiastatefair.com or facebook.com/thenorthgeorgiastatefair.