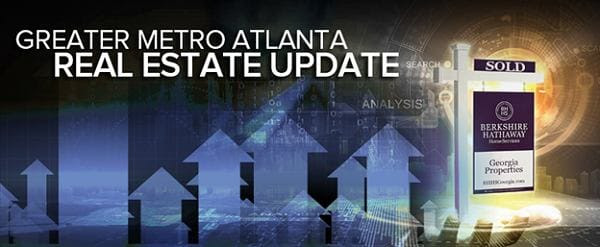 Closings for Metro Atlanta in November were down 24% compared to last month and down 9.5% compared to the previous year. This reflects the normal seasonal slowing for the fall plus some impact from world events and the November elections.
The Metro Atlanta market is 359 units ahead of 2013 closings which is essentially flat. If you exclude the heavy volumes of investors buying properties under $200,000 last year, the market above $200,000 is actually up 2,916 units or 13.6% compared to 2013.
The average sales price was $249,000 in November versus $245,000 in October. The average sale price for YTD 2014 was $250,000 which was up 42% from the bottom of 2011.
Listed inventory was down 6.1% from last month and up 14.9% compared to last year. Inventory is up 48% from the recent bottom of February 2013. But the limited availability of highly desirable properties in select markets is still driving multiple offers and very quick sales. Remember, real estate is local and specific markets can be very different.
Months of supply is 5.9 months versus 4.7 last month. Six months is considered normal.
New Homes are making a comeback. The problem is that many builders cannot build them fast enough! Visit www.NewHomesServicesGA.com to view new home communities.
Commercial real estate is also making a comeback in Metro Atlanta. Smart RE Data reports that land sales, industrial sales and office leases are improving. Our Commercial Real Estate Division specializes in these areas and would be happy to help you. Contact us for details.
We are providing this monthly real estate update to keep you informed about the latest trends and issues in the real estate market. Remember that real estate is local and every market is different. To find out what your home is worth based on the latest real estate trends and data, visit www.FindTheHomesValue.com. For more information, you can contact us at info@petersenpartners.com or 678-439-6699 to find out the specific details for your local area. If you know someone else who might be interested in receiving this report or who may benefit from our expertise, please let us know. Better information helps our clients make better real estate decisions!