We try to help provide general information to our clients and share that with our community. One of our subscribers asked about home sales activity in Smyrna priced between 300k & $450k. We have included a 13 month chart of home sales activity. If you have a request, contact Dan Petersen at www.petersenpartners.com.
For more information, contact Dan at www.petersenpartners.com. You can also get access to all the listed properties and search like an agent with a free subscription to www.myagentdesk.net. Log in today!

Here is a deal I came across today:
$175 for $350 Worth of Pressure Washing Services
CrowdSavings.com – Atlanta Deal of the Day | Coupons | Restaurants, Spas & more
Now is the time to do those annual tasks before the hard winter sets in. Here is a list of tasks to get ready!
Check smoke detectors:
Install a carbon monoxide detector:
Service your heating system and replace the filters.
Drain sprinkler systems:
Shut off outdoor faucets.
Change light timers
Get firewood delivered.
If you are selling a home and it's vacant, make sure you turn on the heat and set the thermostat.
What other things do you do to get your home ready for winter? Let us know below!
Chief economist of the National Association of Realtors, Lawrence Yun, stated
"Tight mortgage credit conditions have been holding back home buyers all year, and consumer confidence has been shaky recently," he said. "Nonetheless, there is a sizeable pent-up demand based on population growth, employment levels and a doubling-up phenomenon that can't continue indefinitely. This demand could quickly stimulate the market when conditions improve."
Mortgage rates are expected to gradually rise over the next year.
For the full article, click here.
What does this mean for you if you are looking to buy or sell in the next year? Contact Dan Petersen to find out more! www.petersenpartners.com
13k for this fixer upper. Some renovations done back in 07. 3 bedroom and 2 baths.
For more information contact Dan Petersen at www.petersenpartners.com or search for free like an agent at www.myagentdesk.net.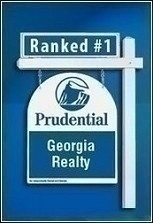 …or better yet, buy them a rental property and turn it into an investment property for you!
Per the census bureau, the proportion of young adults living in their parents' home increased from 2005 to 2011.The percentage of men age 25 to 34 living in the home of their parents rose from 14 percent in 2005 to 19 percent in 2011 and from 8 percent to 10 percent over the period for women.
With low interest rates and great value contact Dan Petersen at Petersen Partners (www.petersenpartners.com) to find that great investment property.
For more information, visit www.census.gov.
Welcome to WordPress. This is your first post. Edit or delete it, then start blogging!